Activating the new aerial gateways
From Nepali Times (14 October 2023) 
How Pokhara and Bhairawa airports can be made to succeed as international portals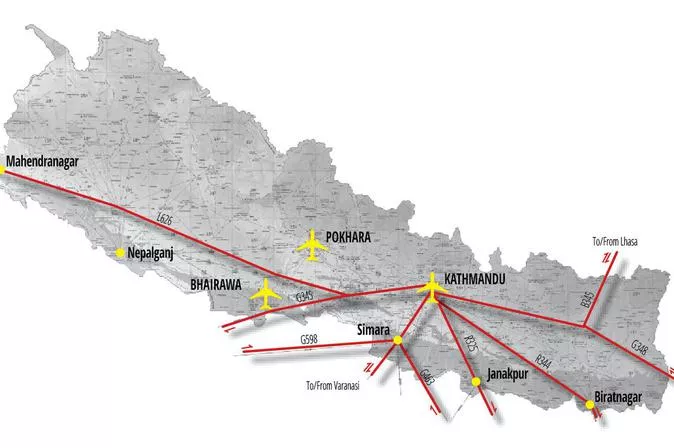 Chinese President Xi Jinping ahead of his visit to Kathmandu in 2019 said that the Chinese people especially want to visit Nepal. Indian Prime Minister Narendra Modi extolled Nepal's beauty, speaking before Parliament in 2014.
The incapacity of Nepal's government and private operators is that we have not been able to cash in on the disclosures and admiration of President Xi or PM Modi, to use as marketing tools to fly in high-end tourists from all over China and India.
But all we do in Nepal is bemoan our fate that the hotels are empty, or that neither Pokhara and Bhairawa airports have international flights. The air bridges are rusting with lack of use at the $215 million Pokhara airport, and foreign airlines have not shown an interest in using Bhairawa.
Read Also: Pokhara's desperation and hope, Kanak Mani Dixit
The blame is mostly placed on New Delhi which, to be sure, has made things difficult for Nepali aviation. Inbound international flights have to be routed through the Simara waypoint, while only outbound flights can use Mahendranagar or Janakpur. New Delhi has also not allowed inbound flights to descend through Indian air space to Bhairawa airport.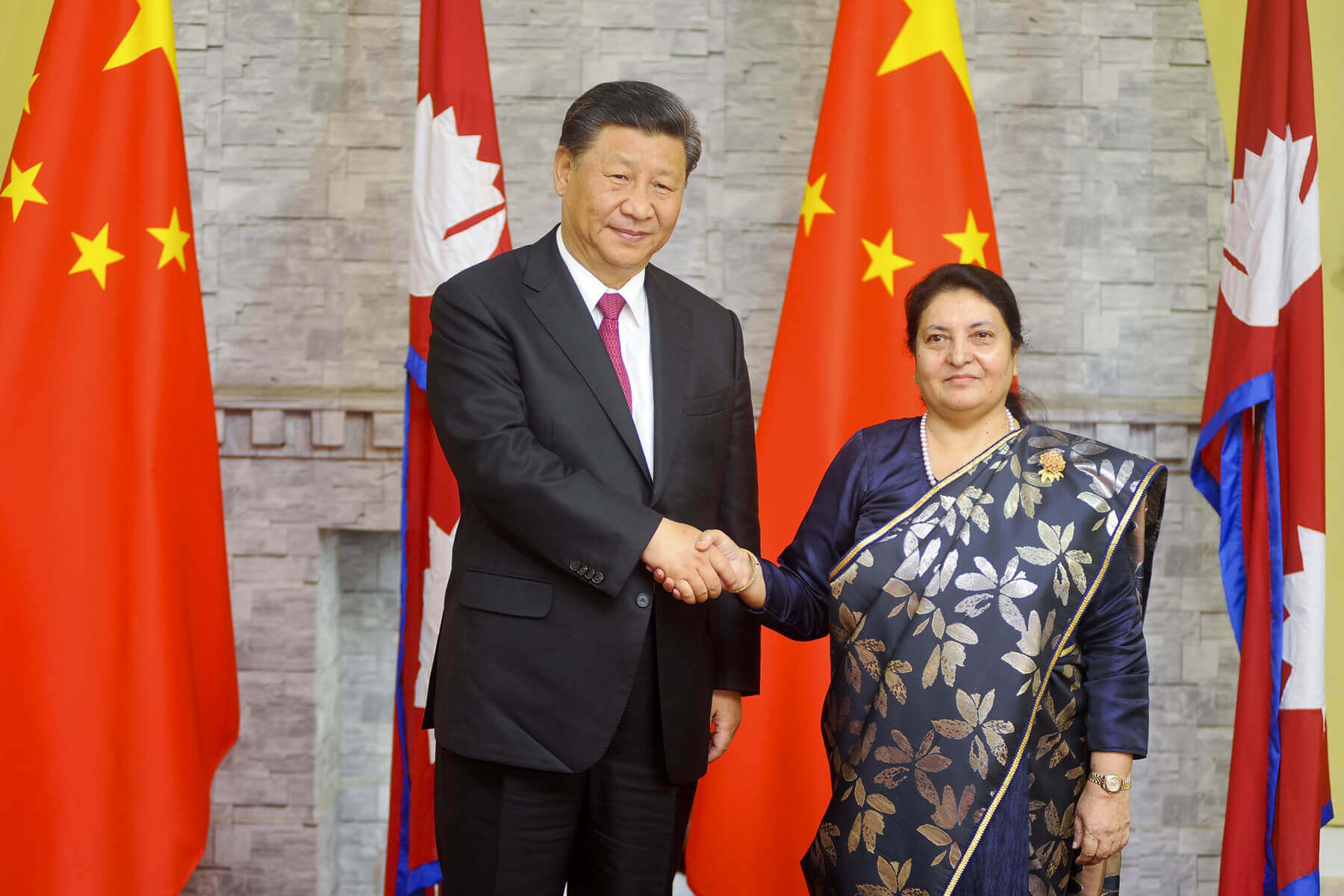 Himalayan Airlines, which has Chinese investment and more jets than Nepal Airlines, is barred from serving Indian cities. At Kathmandu airport passengers boarding Indian-owned airlines have to pass through cabooses attached to the ramps to be frisked by Indian security staff.
But Nepalis do complain too much while doing very little to find solutions.
One can be sure that Sher Bahadur Deuba and Pushpa Kamal Dahal have not made a strong and continuous case on the air corridors that Nepal needs.
There are also existing opportunities that do not have to involve India at all. Bhairawa airport is the gateway to the Lumbini-Kapilvastu Buddhist circuit, and we should be drawing in pilgrims directly from China, Japan, Korea, Thailand, Burma, Cambodia, Vietnam, Singapore and Sri Lanka.
All these countries are located to the east of Nepal. Which means not getting descent clearance over Indian air space into Bhairawa is immaterial since all flights from Lhasa/Chengdu or Bangkok/Yangon would track to Simara anyway before approaching the airport from the east.
Flights to Pokhara or Bhairawa descending from the west would just have to take an extra dozen minutes to route via Simara, which seems a handicap that could be managed. Departures are no problem from both airports since airway L626 towards Dhangadi is open for outbound flights.
Pokhara, meanwhile, is one of the most exotic destinations in Asia, with its proximity to Annapurna, lakes, trekking, adventure sports, and ornithological wonders. It is also the staging point for Muktinath, Mustang and the Annapurna Circuit/Sanctuary. The city became popular with Chinese travellers pre-Covid after a Chinese tv serial called it 'a place to visit before one dies'.
Pokhara is right at the centre of Nepal, whereas Kathmandu is towards the east. If there are flights, many migrant workers who make up more than half the outbound passengers from Kathmandu could choose to fly out of Pokhara.
Read Also: Pokhara's China connection, Durga Rana Magar
We cannot simply build hotel rooms and hope the tourists will come. In the case of both Pokhara and Bhairawa, the lethargy of government is complemented by the lack of marketing imagination of the private sector. Pokhara, for example, has the hotel-bed capacity to host a dozen international flights a day.
There are also new dimensions and challenges to tourism today that need to be addressed. Regional air pollution is obscuring the views of the Himalaya, which is adversely impacting tourist. Given that tourism contributes up to 10% of global carbon emissions, there is eco-guilt and flight shaming which are discouraging tourists from long-distance travel, particularly from Europe.
There is also much to be done to get Beijing to open up the China-Nepal land borders for tourism. The Humla route into Manasarovar needs to be preserved, and the exotic faraway view of Manasarovar-Kailash from Limi in Humla needs promotion and the route infrastructure.
Tourists will not flood through Bhairawa just because it serves Lumbini. Most pilgrims want to do the entire circuit including Kushinagar, Bodhgaya and Sarnath in India.
Presently, most international Buddhist pilgrims make a quick half-day trip from India to Nepal even though they do not have a Nepal visa. Mostly, they bring lunch packets and make a quick turnaround.
To make Bhairawa airport viable, Nepal's politicians need to sit down for some hard talk with their counterparts in New Delhi. They need to make the argument that if overseas pilgrims can come across Nepal, they should have access to the Indian side as well. Granted that there are more places to visit in India, but a border is a border.
If tour operators alert pilgrims that they should also get Indian visas, they can arrive in Nepal through Kathmandu, Pokhara or Bhairawa, also tour Indian holy sites, return to Nepal and fly out. This is not impossible to do, it just needs some commitment to tourism and the economy, and some imagination.